Social Gatherings
We design one of a kind weddings, birthday parties, baby showers, sweet sixteen, family reunions, bachelor/bachelorette/divorce, graduation, and anniversary parties. But it's your party, so should your guests be the only ones enjoying themselves? They might be if you're exhausted by the planning and preparation, then distracted by last minute details and duties. You could give a new meaning to the term "party favor," and do yourself one – by getting some help!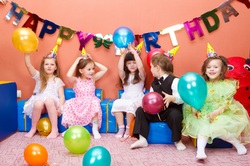 Birthdays
​Happy Birthday to you.... We love birthdays, especially with a theme! Let us take something you love and turn it into a personalized birthday party that shows who you or the guest of honor is and what they are about. Your friends and family will enjoy celebrating the life of the birthday girl/ boy and you will remember this event forever!
---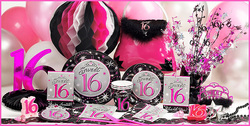 Sweet 16
The 16th birthday is seen as the passage into adulthood. As parents, it means our babies are growing up too fast! Why not make a memory of this once in a lifetime event? Surprise your 16 year old with a fabulous party filled with great food, dancing, birthday cake and lots of fun activities. We cater the event to your child's interests and favorite things and they leave a very excited and happy teenager! Their party will be the talk of their friends for the months to come as "The Best Party Ever" and you will be the "Best Parents Ever" at least for the next few months!
---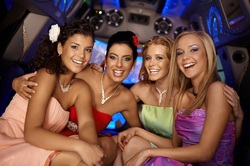 Bachelor/Bachelorette/Divorce

Whether you are celebrating your last night of freedom, or celebrating your freedom being renewed, let us help you to let your hair down and handle the events, games, transportation, decorations and entertainement! Whether you're looking for a small intimate gathering or a wild night on the town, we can make this a night to remember!

---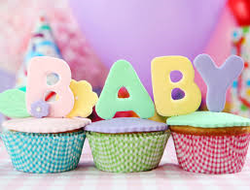 Baby Shower

​We have the "formula" for creating the perfect party to celebrate your bundle of joy. This is truly a special time for the mother and father to be and a new phase in their lives. Why not celebrate? Whether your style is sweet and cuddly, bottles and booties or cocktails and cradles, we will make that day unique and special whatever theme you choose!
---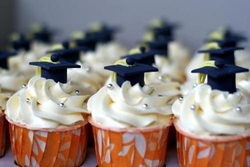 Graduation Party

Hats off to the grads! From kindergarten, middle, high school, college & beyond, let's celebrate their accomplishments, hard work & future endeavors. It's a time when family and friends want to share memories and wish the graduate good look. what a better way to do that than throwing a party!
---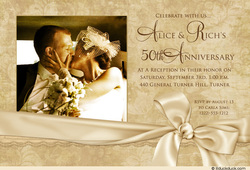 Anniversaries

Anniversary parties are such a fun way to celebrate your marriage milestones!! We love creating parties that reflect the journey you, as a couple, have taken through the years in a personal and touching way! Your guests will enjoy going down memory lane with you and of course have the time of their life, while you fall in love a little more along the way.
---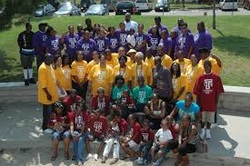 Family Reunions

"A family that prays together, stays together"
These annual reunions are a time when family from all over the nation come together to fellowship and enjoy each other's company as well as catching up on new events that have happened the past year. No one wants to be torn away from "family time" to take care of the many planning details involved in making these events a success. We can handle the planning/agenda, catering, decorations and even the coordainted memorable t-shirts that will be worn for years to come! Let us help you to celebrate the life long bond of family!!
---
Don't see your event listed? Contact us to customize your perfect event!